EOG WEATHERPROOF FIRE KIT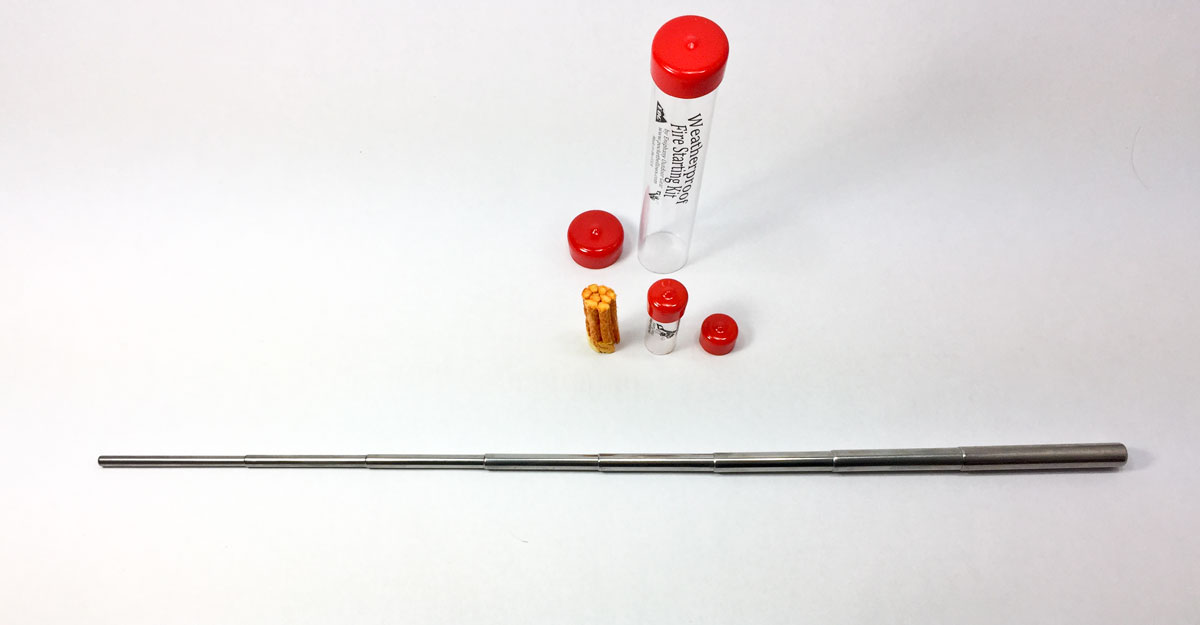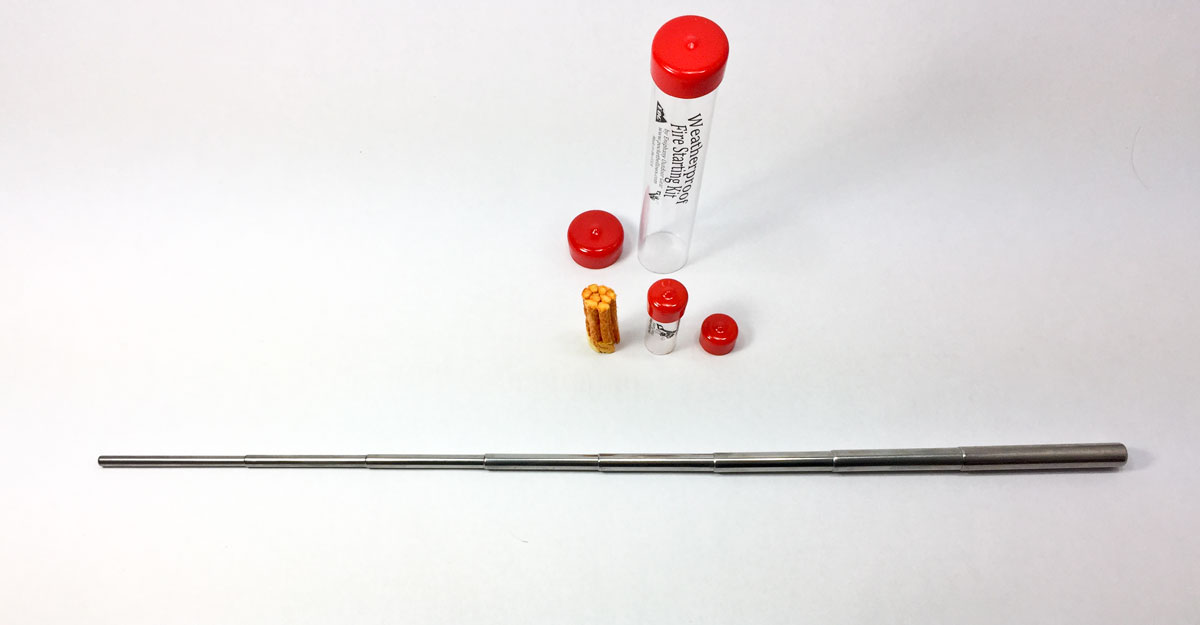 EOG WEATHERPROOF FIRE KIT
Most fire starting kits are designed for dry conditions...but the EOG Pocket Bellows "Weatherproof" Kit is designed to start a fire in soaking wet conditions, high elevations & makes fire starting in dry conditions nearly idiot-proof. fire starting requires 3 things: an ignition source, fuel & oxygen. This kit contains them all.
1) EZ Ignite: magnesium-core flint striking tool produces a shower of fiery hot embers in all weather condi-tions.
2) Baddest Bee Fire Fuses: An (8-pack) of 100% waterproof, long burning cotton tinder torches. When ignited the Fuse produces a 3"-5" fire starting flame for up to 5 minutes.
3) Pocket Bellows: extends to 20" & collapses to 3.5". this bellowing tool compresses & focuses extra oxygen directly into the heart of a fire. The byproduct of this extra oxygen is a significant amount of extra heat which is the key to overcoming wet firewood.