GRANSFORS BRUK - Outdoor Axe (425)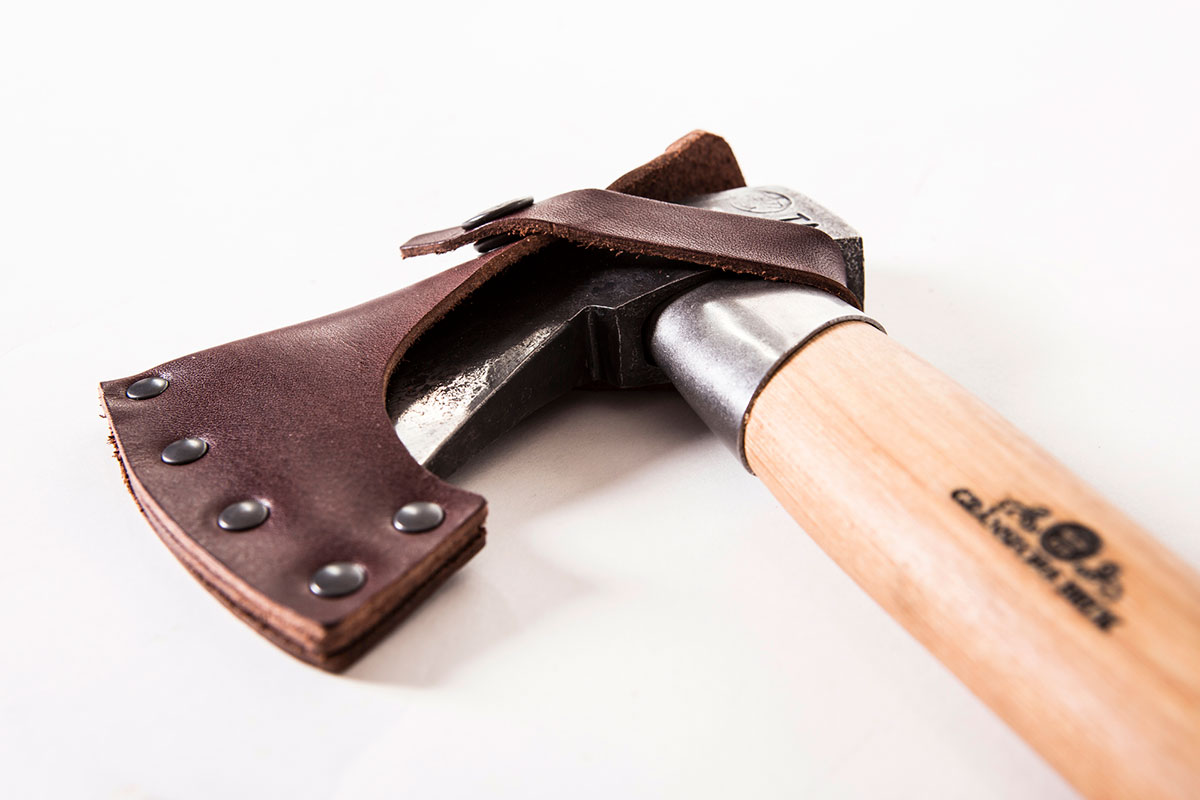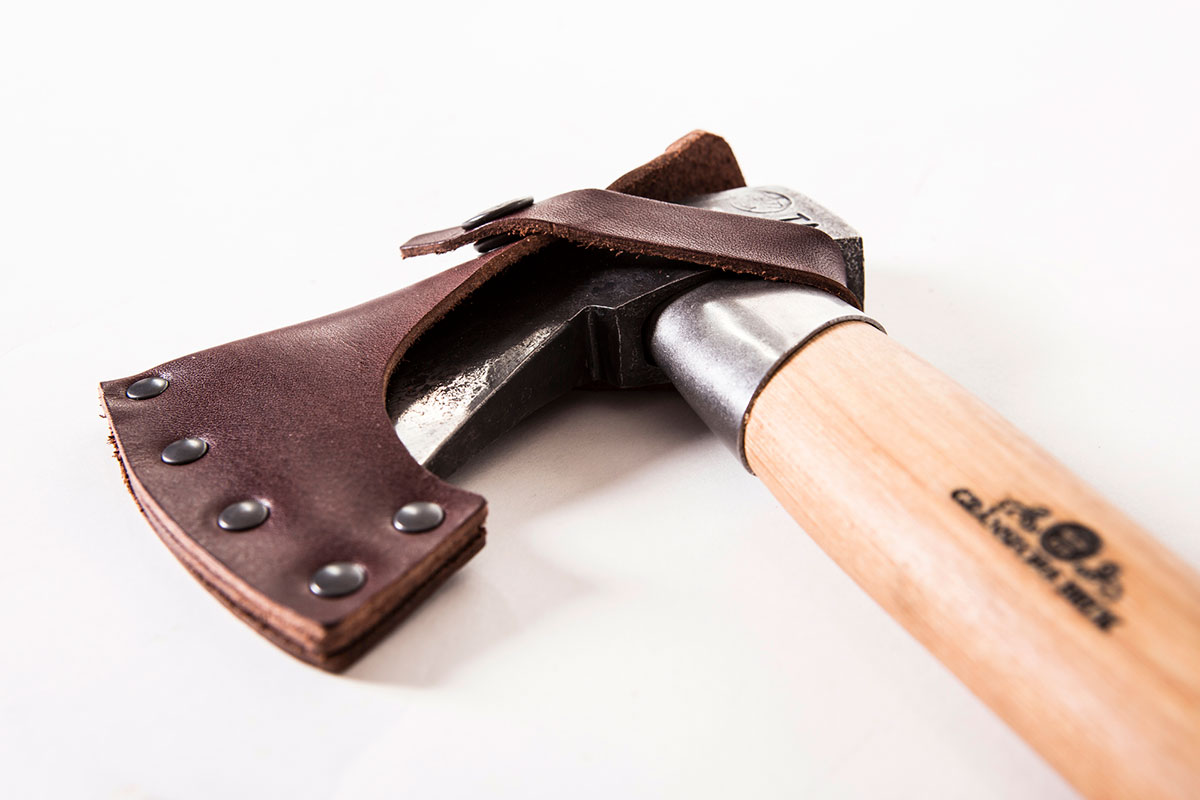 sold out
GRANSFORS BRUK - Outdoor Axe (425)
"I've already said this about the Small Forest Axe but, being a true axe junkie, this is also my favorite "little" axe to bring along in the forest. It's small, light and perfectly balanced. In warmer months I like to travel fast and light, so this is often the only cutting tool I need to bring."
- Les Wolf Walters
*See Les's Master List of products HERE >

The Gränsfors Outdoor Axe was developed with the help of survival expert Lars Fält, and is ideal for those who want to use an axe in different ways when out and about in the countryside. Although it is light, it can be used to fell a tree, thanks to its relatively long handle and heavy, elongated head. The axe is also excellent for limbing a tree. The handle has a protective steel collar near the head so that the axe can be used for light wood splitting tasks. It can also be used as a large knife.
Chopping & stacking CORDs of wood in the White Mountains of Arizona with my dad in fall was a welcomed ceremony. The smells, the labor and the reward of warm fires that kept us sustained throughout the winter, were things I looked forward too every year. I also looked forward to swinging a proper axe...without a good axe the task would have been inefficient and not enjoyable. I was taught early on to always have well crafted tools for the task at hand.
All the axes produced by Gränsfors Bruk are forged by hand. Any piecework arrangements have been scrapped so that the smiths can put more time into forging a good axe, removing the need for the excessive post-production work that other manufacturers might use to conceal faults in their forging. This is something that sets Gränsfors Bruk's axes apart from axes made on an industrial scale. At Gränsfors Bruk, the forging is allowed to take its time.
Length: 14.5" American Hickory handle

1 lbs

Leather sheath included

Made in Sweden