TECH ACCESSORIES - Python Clip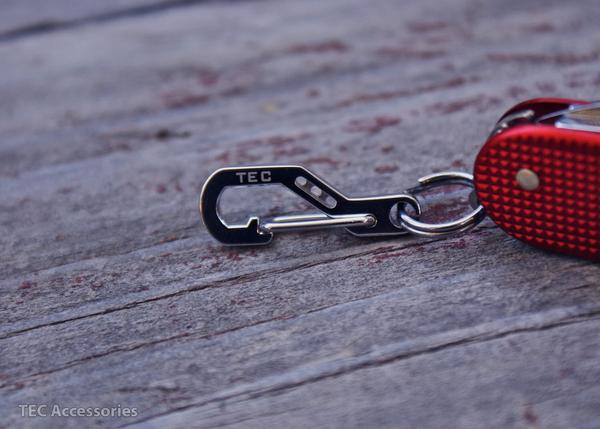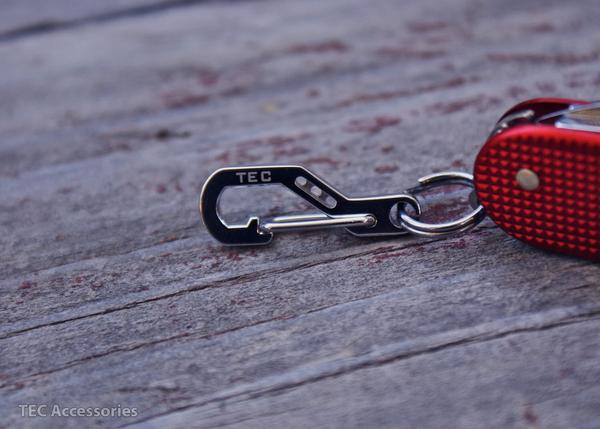 TECH ACCESSORIES - Python Clip
The perfect accessory to keep your favorite everyday carry items detachable, the Python Clip has a sleek and ergonomic form. This functional, essential clip will give your keys a lower profile, while adding a modern and stylish touch. And the integrated gate guard prevents the clip from accidentally releasing the contents.
Use Python clips to separate work/home key sets, or make items easily detachable such as keychain flashlights, large key fobs, etc. Integrate Python clips into your keychain setup and only carry what you need, when you need it!
Python Clip Features:
Lightweight & easy to operate
Gate guard prevents clipped items from sliding under and opening the gate
Gate needs to open farther to remove items to prevent accidental loss of clipped items
Tapered shape of the gate allows for easy opening
Flat outer surfaces provide better control during operation
SPECS
Height:1.10"
Width:0.39"
Thickness:0.10"
Weight:0.08 oz.